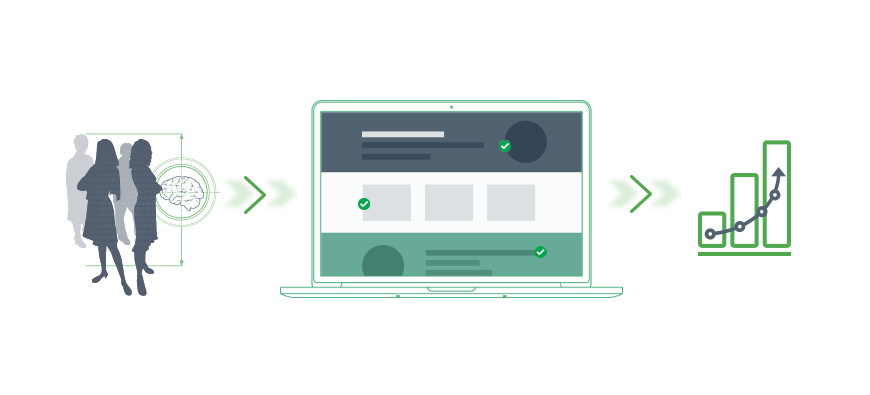 Motivation Analysis: The Key to Making Splash Pages that Convert
The brain can process an image in 13 milliseconds—a rate of about 75 frames per second. This means from the moment the user hits your page they are forming impressions about your brand, products or service offerings. Today, most blog posts will offer a few universal strategies for creating splash pages that convert; feature real people, use benefit statements, write pithy headlines, keep important elements above the fold.
The problem with treating strategies as universal is that each audience engages with design and content in a unique way. As a result, there's no such thing as a universal design that will always offer high conversions. The only data-driven way to create a high converting splash page is to understand the variables associated with the desired behavior (e.g. time on page, engagement, click-thru and conversions etc). Motivation Analysis is a new approach that leverages psychology to accurately measure the variables associated with behavior. Marketers can now collect accurate data about what drives an audience to engage and convert when visiting your splash page.