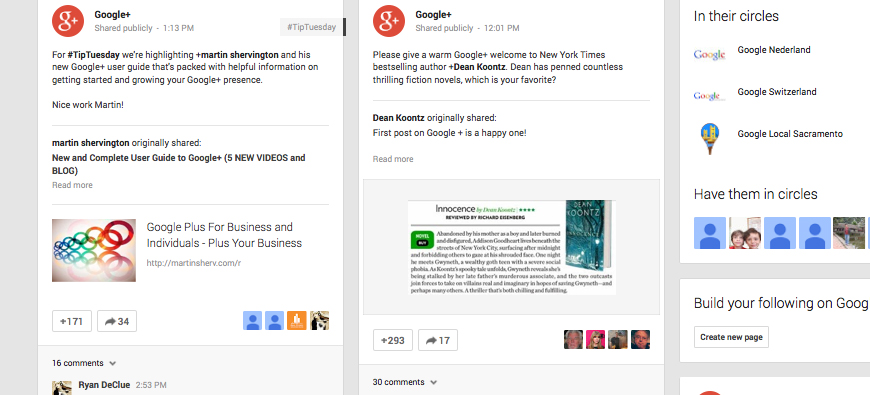 Social Engagement: 5 Blog Posts You May Have Missed
We know you're busy and we want to make your life a little bit easier by launching our weekly list of posts you may have missed. This list will include our favorite links from lesser known blogs that contributed valuable content or insight, based on a specific topic related to psychology, brand personality, and consumer behavior.
1. How to Balance Traditional, Online, and Social Media
by Pelin Thorogood via @iMediaTweet
Learn about the data trails of likes, recommendations, reviews, and other reactions on social networks. Along with an explanation differentiating owned, paid and earned media, the author includes how these all play a role in altering the cost of customer acquisition and disrupting allocated marketing budgets.
2. Facebook Whips Twitter In Terms Of Social Engagement For Companies
by Aaron Elliott via @socialmedia2day
Did you know companies engage customers nearly 10 times more when using Facebook than Twitter? However, companies have more than three times more activity on Twitter than on Facebook. The statistics and infographics in this piece concoct great food for thought for a brainstorm of how to use the social networks.
3. Drive social engagement with killer content: tips from AJ Bombers Burger Joint
by Mourin Nizam via @DellSocialBiz
Focusing on the way a particular burger joint markets via Facebook, this piece shows how people want to be entertained, rather than marketed to. Check it out for examples of using fun content like high quality photos and humor instead of texty pitches on a Facebook page.
4. 4 Ways to Boost Your Facebook Engagement With Promotions
by Mike Gingerich via @smexaminer
A new approach to an old skill, Gingerich explains how to use Facebook promotions to draw fans, boost page engagement and accomplish tangible marketing goals by explaining the strategies, pros, cons, and tips involved with sweepstakes promotion, deals and offers, contest promotion, and multi-network social promotion.
5. The 10 Keys To Optimizing Twitter Engagement
by Morgan J. Arnold via @socialmedia2day
Insights and charts are used to discuss successful content, frequency, length, and timing for to successful tweeting. According to the author, each area can yield improvement of over 100% in response levels via re-tweet!
Have a post you'd like to see featured? Have a B2B topic you'd like us to do a list for? Tweet, comment or email us! We'd love to hear from you.