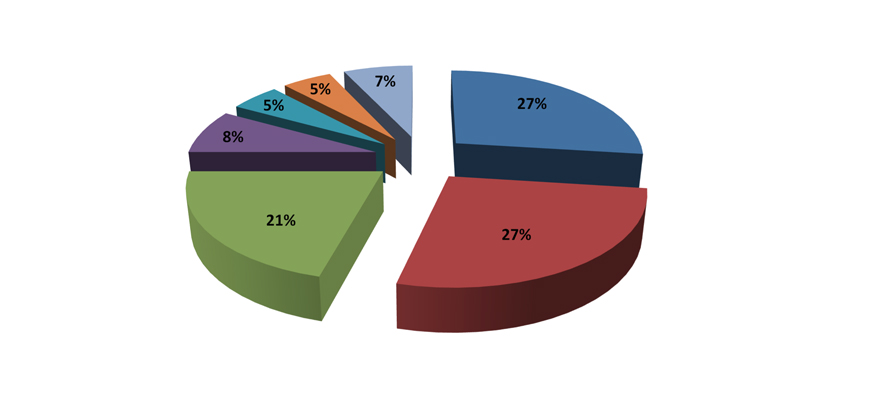 Segmentation: 5 Blog Posts You May Have Missed
We know you're busy and we want to make your life a little bit easier by launching our weekly list of posts you may have missed. This list will include our favorite links from lesser known blogs that contributed valuable content or insight, based on a specific topic related to psychology, brand personality, and consumer behavior. Here you will find content covering market, customer and email segmentation.
1. The Different Levels of Market Segmentation
by Billie Nordmeyer via @azcentral
Different marketing strategies can be implemented to segment potential customers with characteristics influencing buying decisions. This post talks about mass, segment, niche, and micro marketing strategies.

2. The Basics of Customer Segmentation: 3 Factors to Consider in Market Research
by Elizabeth A. via @instantly
Customer segmentation is not limited to non-subjective criteria like age, zip code and annual income. Yes, those are important, but there are also some humanistic elements to consider: asking all the necessary demographic questions, testing language and being explicit about motivations.

3. 10 Best Practices in Customer Behavior Segmentation
by Derick Jose via @BeyeNETWORK
This piece uses both text and charts to acknowledge and explain 10 practices to observe common customer behaviors in different sectors and reveal what drives these behaviors.

4. The Importance of List Segmentation in Email Marketing
by Matt Martin via @scientia_media
If you're sending the same email to your entire database, you're not taking full advantage of this important tool. This post defines list segmentation, suggests strategies and how your results will improve.

5. 3 Killer Examples of Segmentation in Email Marketing
by @chexton via @veroapp
Specific to increasing customer lifetime value (LTV) with email marketing, this post starts with some case studies exemplifying how email segmentation leads to increased opens, clicks, conversions and profits. It continues with how to organize list segmentation and how to calculate your average customer LTV.

Have a post you'd like to see featured? Have a B2B topic you'd like us to do a list for? Tweet, comment or email us! We'd love to hear from you.