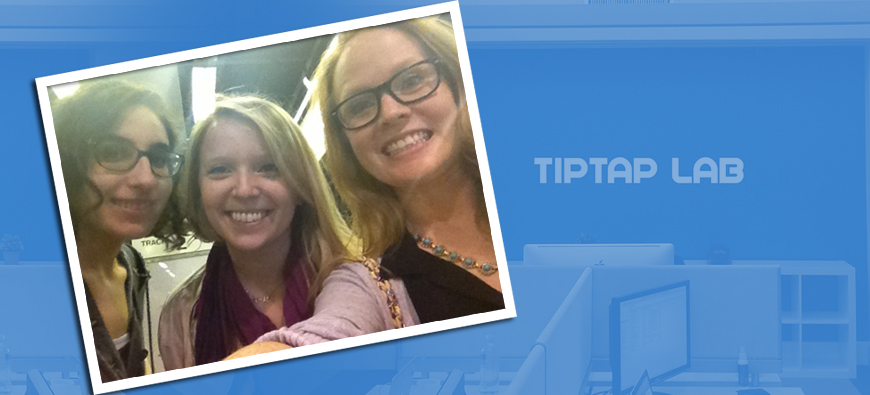 Carson Sandy joins the TipTap Lab Team!
At TipTap Lab, we love what we do and we love who we do it with. For this reason, we get really excited when a new member joins our team. This past weekend, we welcomed Carson Sandy to Boston as she visited the city for the first time.
Carson grew up in the south and attended the University of Alabama to pursue her bachelor's degree in Psychology. Immediately following graduation, she was accepted into the PHd program at the University of Texas at Austin. Over the past four years, Carson has studied under her advisor, Sam Gosling, Ph.D. and author of 'Snoop: What Your Stuff Says About You', researching how personality can be revealed through consumer behavior, media preferences, language, and other everyday behaviors.

In terms of interests outside of work and research-- she enjoys staying active by running and playing tennis. She tries to catch all the newest movies in theaters (particularly indie films). Living in Austin the past 4 years, she has developed a real love for live music. Carson also loves traveling to new places and trying diverse cuisines.

Currently, Carson is engaged in two broad lines of research. First, she is interested in how personality and other individual differences manifest in everyday behaviors. Her research in this area has primarily focused on predicting consumer behavior, media/entertainment preferences, and natural language use. Her dissertation is focused on understanding the role that language plays in influencing our perceptions of one another in computer-mediated environments (e.g., email, text, social networking).

In a second line of research, Carson is interested in measurement issues and personality assessment. In collaboration with Dr. Sam Gosling, she has created a brief measure of values utilizing a variety of traditional and cutting-edge abbreviation techniques.
We can't wait until she moves up to Boston permanently this summer!