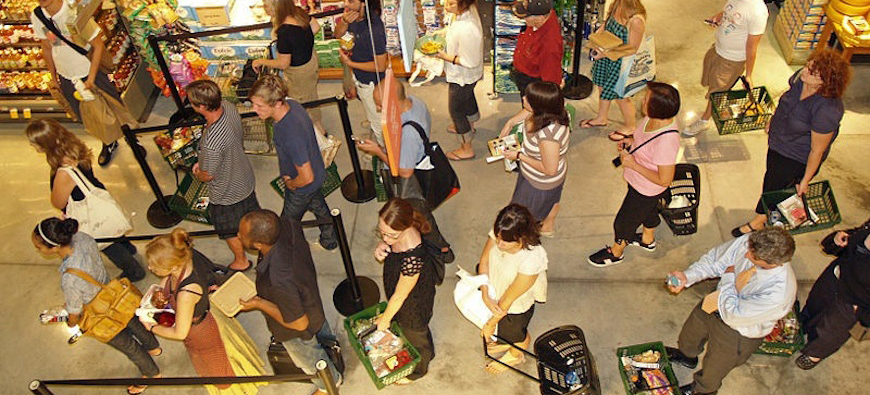 Consumer Behavior: 5 Blog Posts You May Have Missed
We know you're busy and we want to make your life a little bit easier by launching our weekly list of posts you may have missed. This list will include our favorite links from lesser known blogs that contributed valuable content or insight, based on a specific topic related to psychology, brand personality, and consumer behavior.
1. To Win At Mobile, Get Inside The Consumer's Mind
by Jeff Fagel via @adage
The writer introduces the ease of mobile devices with the fact his five-year-old son is addicted to YouTube and can navigate an iPad with no hassle. With that, this piece lists three ways to think like a five-year-old and why each reason provides the foundation for success in mobile marketing.
2. Consumer Email Behavior: Leveraging Mobile in Email Marketing
by @emaildaniels via @ClickZ
In addition to some statistics regarding email behavior on mobile devices, this piece also suggests four tactics to optimize email programs for the mobile era.
3. How Consumer Multi-Tasking Behavior Affects Your Local Media Campaign
by @lindabthomas via @BuyLocalMedia
An example of multi-screen behavior being when somebody is watching TV while also using a laptop or tablet at the same time. This piece references a study featuring five patterns of behavior unique to each device - TV, gaming console, laptop, tablet, mobile phone - and the best way to engage people with messaging.
4. Understanding Consumer Behavior in Business
via @writepasse
This entry-level piece introduces the concepts of consumers, consumer behavior, business success, consumer satisfaction, consumer emotion, arguments, and recommendations.
5. 10 Crucial Consumer Trends for 2013
by Eric Melin via @spiral16
What do you think about digital technologies as the new medicine, aka "appscriptions?" What about emerging brands from all over catering to emerging middle classes from all over? This infographic points out 10 of this year's consumer trends.
Have a post you'd like to see featured? Have a B2B topic you'd like us to do a list for? Tweet, comment or email us! We'd love to hear from you.