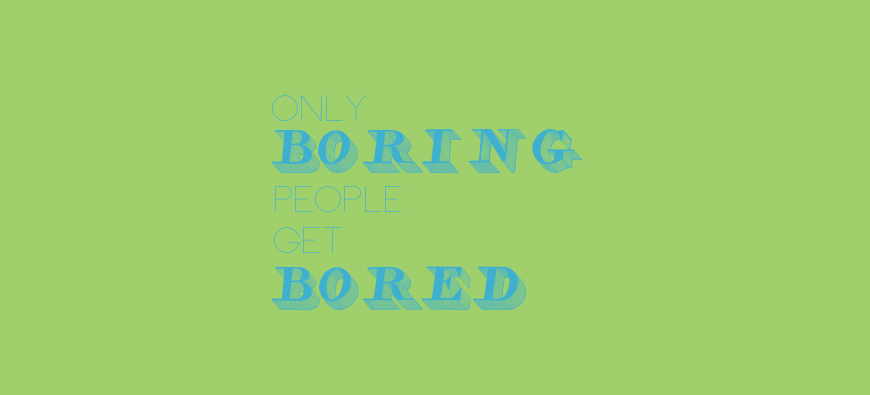 Brand Personality for Small Businesses
It takes a certain set of personality traits to be an entrepreneur. There are many words I could use to describe an entrepreneur, (adventurous, risk-taking, innovative, problem-solver) but it's safe to say "boring" isn't one of them. The do-ers and the makers of the world, who truly believe they have what it takes to overcome the competition, possess a unique set of motivations. It is these motivations that make their desire to own both the success and the failure, that set these individuals apart. But, what are the necessary tools for a small business owner to create a personalized experience? The psychological traits and truly unique motivations of shop owners can be identified and harnessed in order to amplify the success of these small businesses.
This weekend I had the opportunity to attend HelloEtsy: Reimagining the Marketplace, a conference addressing the idea of a sustainable economy, workplace, community, and form of consumption. The need for a local, sustainable economy was reinforced by economists, psychologists, business executives and small business owners alike. Most of the shop owners I met weren't selling commodities, but were producers of speciality items made for a customer base who appreciates customization. Their focus was on quality and craftsmanship, and they exuded a passion for their craft that couldn't be replicated by large companies.
Provided is an introduction to brand affinity and brand personality so that shop owners can successfully reach customers who will genuinely connect with their products in a more meaningful way. Here at TipTap Lab, we know a deeper form of online personalization isn't out of reach. Here is a basic guide to understanding brand personality in a more holistic way.
Why Small Business Owners Need Greater Personalization
When establishing a small business, it's important to distinguish what is driving the relationship with customers in order to foster brand affinity. These motivations can be identified as traits such as eco-consciousness, vanity, innovativeness etc. By understanding these psychological traits, shop owners would be able to better personalize the online experience. There are two groups to consider (brand personality and consumer personality), when creating a brand identity online. For small businesses like early etsy shop owners or other small e-commerce operations, the brand personality is typically linked to the owner or entrepreneur, because they are responsible for a majority of what is presented. As your store expands, it's important to remain within the brand personality in order to continue to attract a similar customer base.
In a similar process, it is important to identify the exact psychological traits of people who shop at your store - what personality characteristics make-up the brand's core consumer. In addition, it's important to understand how these two pieces of data interact in the brand-consumer relationship, which is how a customer's own personality traits interact with a brand's personality traits.
Once you've identified your brand's personality and the personality traits of the customers who shop at your store, it's important to understand the motivation in order to incorporate brand into self (this part is key!) This is how one motivates customers to begin to engage with a shop and relate to items in the store as a part of how they express and represent themselves. This can happen for two key reasons.
Self-enhancement: strength of the consumer's motivation to use products for self-image enhancement

Self-referencing: the characteristic of the brand's personality the consumer is nonconsciously identifying with
Our model is based on several key concepts. One of these core concepts is self-congruity, which has proven to provide significant benefits. Here are the top three results you can expect to see in your small business or store:
1. Positive Associations
Congruity between a brand's personality and the targeted consumers' self-concept will produce favorable evaluation by the customers. This occurs since most individuals have a preponderance of positive associations with themselves.
2. Growth
The self-congruity effect also generates sustainable competitive advantage and brand affinity.
Purchasing: Increased likelihood of purchase intentions.
Product Evangelism: As we begin to see a product as part of ourselves, the product then becomes something that we will not only promote but also ardently defend.

Product Identification: Consumers are also biased toward remembering things they see similar to themselves more intensely than things that are not.

Brand Groups: the opportunities for proponents of the brand to interact and support the brand will result in brand communities, creating an even deeper relationship to the brand.

Brand Loyalty: as the brand becomes a part of us, our inherent self-esteem which remains loyal to the self, will now remain loyal to the brand.
3. Competitive Advantage
Broadening Target Market: By identifying a brand's personality it becomes possible to also identify consumer's that would most likely be aligned to the brand's identity and therefore be motivated toward the brand.

Competitive Analysis: Based on both company A's brand personality and the motivations/relationships that company A's customer's identify with, this exact process can also be performed on company B, company A's main competitor. Once this process has been completed for company A & B, it would be possible to compare and identify key differentiators and thus pinpoint the essence of what makes company A unique and visible.

Key Overlap: Identifying the overlap between a company and their competition would help identify which characteristics of a brand's personality are best to use in advertising and messaging to effectively draw customers away from the competition.
In order to fully appreciate the creator of a product and what the products they are selling really mean to the them, there's a need for added personalization. Brand Personality and Affinity is just one category of many that psychological traits can help predict. Etsy has transformed e-commerce, taking early ideas of online marketplaces and making a niche for local producers and creators who care about their products and consumers. With a growing localized marketplace, the opportunities for personalization become more apparent and more accessible, and I'm excited to see how Etsy expands next.
Co-authored by Christopher Nocera